Contact Us
Business Hours
Mon - Fri: 9AM - 7PM
Sat: 9AM - 3PM
Phone
(250) 597-8274
Address
6038 Sterling Dr., Unit 7 Duncan BC V9L 5K4 Canada
Development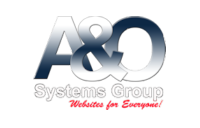 Our Frequently Asked Questions
Welcome to Clayton Counselling Image Gallery. Below you will find some images of Dr. Kent and Janet in addition to our counselling space in Duncan, B.C. Simply use your mouse pointer and click on any image to reveal a larger version of picture. Repeat this process for each image or use image controls to view next/previous image. We update our image gallery on a frequent basis, so don't hesitate to check back at any time.
Where is Clayton Counselling Located?
Address
We are conveniently located in Duncan, B.C., just moments from the Trans Canada Highway for convenience and easy access.
6038 Sterling Dr., Unit 7 Duncan BC V9L 5K4 Canada
From the Trans Canada Highway, head East along Trunk Rd and merge onto Tzouhalem Rd.
At the round-about, head North on Maple Bay Rd.
Turn left onto Garth Way.
Turn Right onto Sterling Dr.
Click below to reveal a Google Map of our location. (will open in a new window)
What Are Your Business Hours?
Our business hours are as follows:

Mon - Fri: 9AM - 7PM
Sat: 9AM - 3PM
What Are Your Methods of Payment?
Methods of payment can be discussed by email or telephone.
What Sort of Questions Do You Ask?
During our counselling sessions, we will ask some of the following questions, but will not be limited:
How often do you experience the issues at hand?
How have you been coping with the problem(s) that brought you into therapy?
What do you think caused the situation to worsen?
How does the problem affect how you feel about yourself?
What Are the Best Counselling Techniques?
Some of the best counselling techniques include the following:
Directive Counselling
on-Directive Counselling
Eclectic Counselling
Question
Question
Question
More Frequently Asked Questions
We're waiting on more Frequently Asked Questions and Answers from Kent and Janat and will post them as soon as possible!
Question
Question
Question
Question
Question
QR Bar Code
Use your smart phone and bar code reader to add us instantly to your contacts.